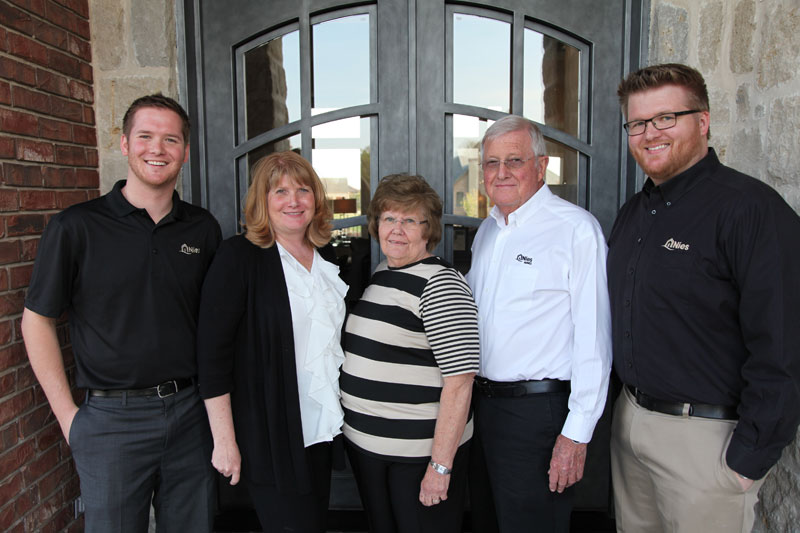 Nies Homes is known for designing and building some of the most distinguished homes in Wichita and the surrounding counties. With a passion for superior quality and construction plus a strong connection with our customers and vendors, Nies has developed into a company people have trusted for more than 50 years.
Clifford Nies' legacy will continue for many years to come. Cherie Nies-Cowgill brings 30 years of construction experience to the team. Born into the family business, brothers Nick and Curtis Cowgill are trusted by clients to bring technology and innovation to the home building process.
Each Nies custom home is built with the same mission statement: Integrity without exception; Craftsmanship without compromise. We are committed to building homes with energy efficiency and lasting value. That is our promise to you.